JAMIEE D. ULMER from Georgia!!!
Thank you to all of you who entered and are new members/followers/readers!
I'm so happy to have you over!
Keep coming back often! I have give aways at least once a month and freebie Fridays every week! Looking forward to getting to know all of you!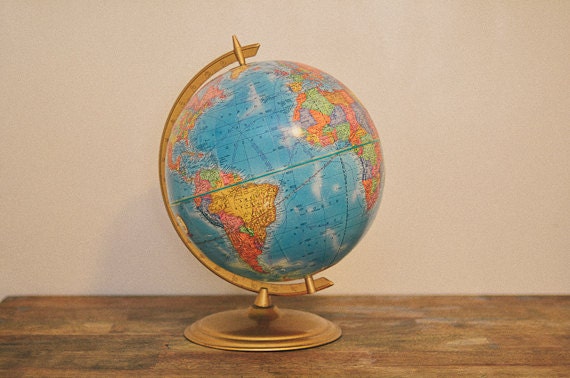 Oh the Places You'll Go! I love incorporating vintage maps and globes into my spaces.
Our family game room has a collection of vintage globes... I love the ones that have bright colors, interesting bases and whether you can "date" the globe by certain clues: for example: this globe above has the Soviet Union still intact.
Enter to win this globe for your very own...drawing ends at 12am on 3/9, winner to be announced later that day.
a Rafflecopter giveaway
linking to: